Christina Ramos is well known artist from Southern California. She specializes in figurative realism. Even though she studied architecture and interior design, just after graduating college she dedicated her life to her four children. That was one of the best choices she made because then the artist found her love and passion to paint.
To become better painter, Christina Ramos got in to Los Angeles Academy of Figurative Art (LAAFA). Nowadays she is called Golden Working Artist, representing Golden Artist Colors. She works with only with acrylic paint. Moreover, she is a painting instructor in LAAFA.
Nowadays Christina Ramos enjoys every moment she can spend painting. When it comes to deciding what to paint, she has three categories to choose from: romance, modern (she is a fan of popular culture) and fun. The art that is shown in this article is a great example of her fun paintings. The art portrays nuns, who sin. Christina Ramos came up with eleven ways to show how nuns could disobey the norms of society. In these paintings it is clear to see a great sense of humor the artist has and a beautiful range of colors.
According to Christina Ramos, the art she makes should make people think, react, laugh and feel. One of her favorite ways to spend her leisure time is to listen to people's reaction to her work. The best part of hearing the different opinions is that every person interprets the art she makes. Many individuals sees what they want to see and not the message the artist sent.
Christina Ramos thinks that art should be subjective. She has said that it is wrong when people ask the artists to explain their art to them, if there is that kind of questions, the work was not successful. She has also said that everyone has to have their own opinion and interpret things they see in their own way. Art is a very individual thing. It should speak differently to every person.
Christina Ramos work has been shown at many museums and galleries throughout United States.
#2 Sister Victoria Has A Secret
#3 Bad Habits Are Hard To Break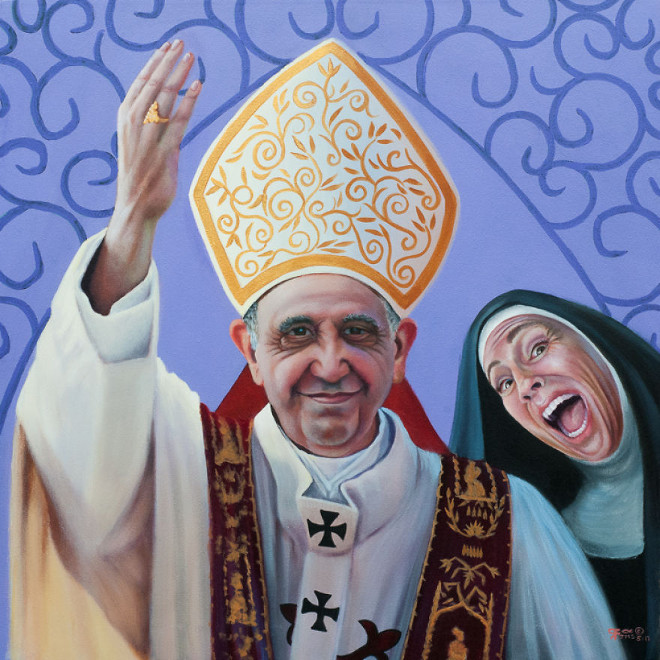 #4 Sister Phoebe Was A Photo Bomber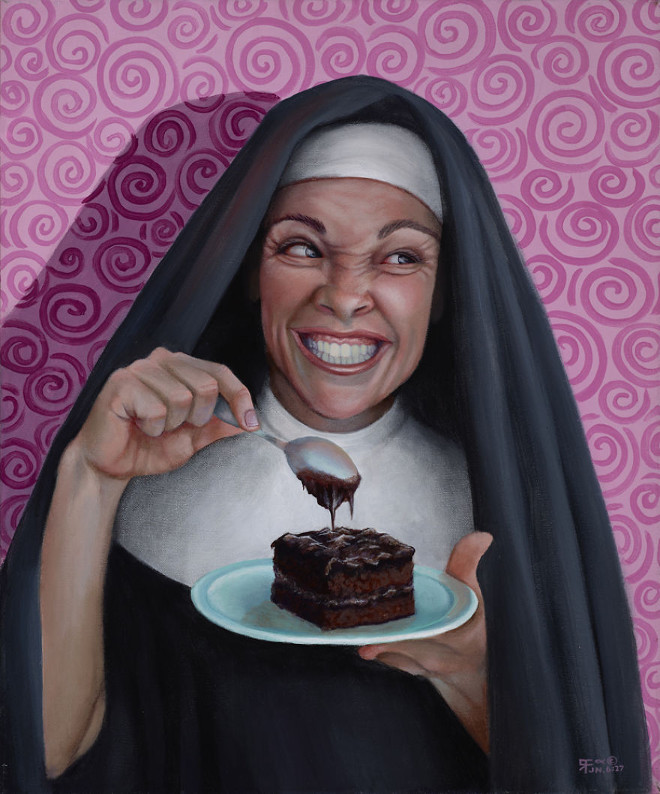 #5 Sister Doris And The Devils Food
#6 Sister Rita Was A Rebel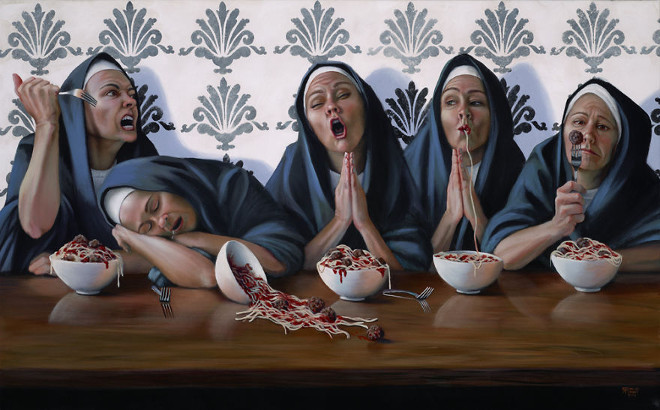 #7 After Lent Sister Linda Prayed Long And Loud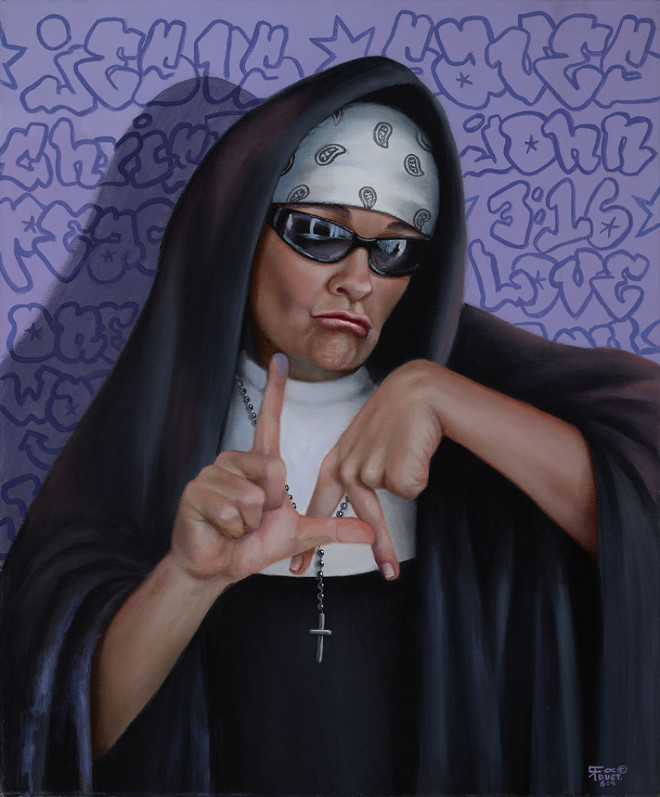 #8 You Can Take The Sister Out Of The Hood, But You Cant Take The Hood Out Of The Sister
#9 Sister Mary Had Multitude Of Sins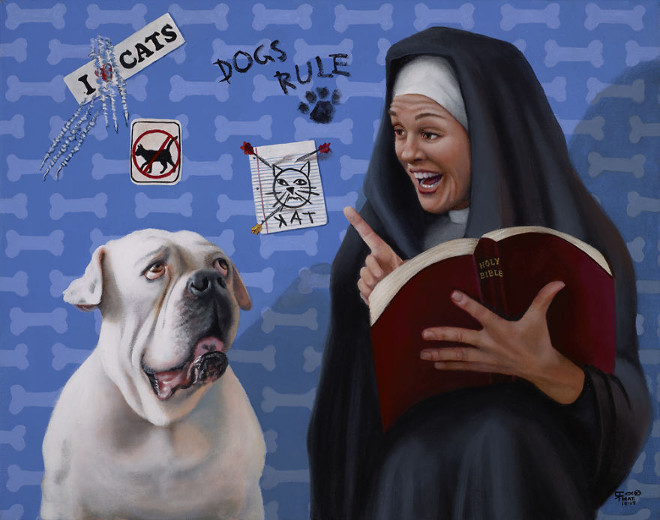 #10 Rufus Learned, You Must Love Your Neighbor, Even If Your Neighbor Is A Cat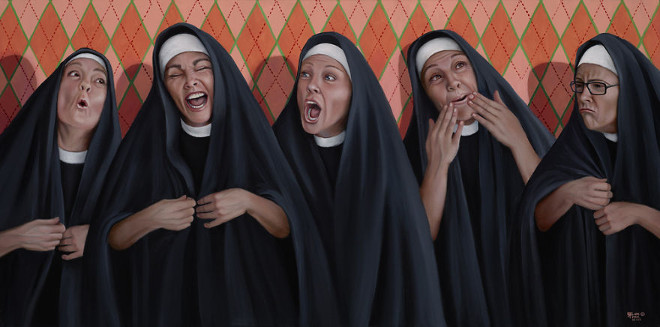 #11 There Was A Priest, A Rabbi, And A Nun