Well-known in her own country and abroad, Japanese avant-garde artist Yayoi Kusama has "coloured" the city of Tokyo with the opening of her own contemporary arts museum in one of the capital's suburbs. During a long sixty-year career, she gave a birth to tens of thousands of artworks and sculptures which made her famous. However, the dots of various sizes and colours contributed especially for her "trademark" and recognition worldwide.
In order to understand how special Yayoi Kusama is, we should know at least some of the important details of her career history. The artist reached her first success at 1961, while drawing a picture that was so impressive in extent – about 10 meters in width and 3 meters in height. This large piece of artwork was standing at the Stephen Radich Gallery in New York. It was one of the biggest paintings of art in abstract expressionism there, style that was famous for the costly use of canvas and the desire to create the largest, most impressive pieces that would surpass other works.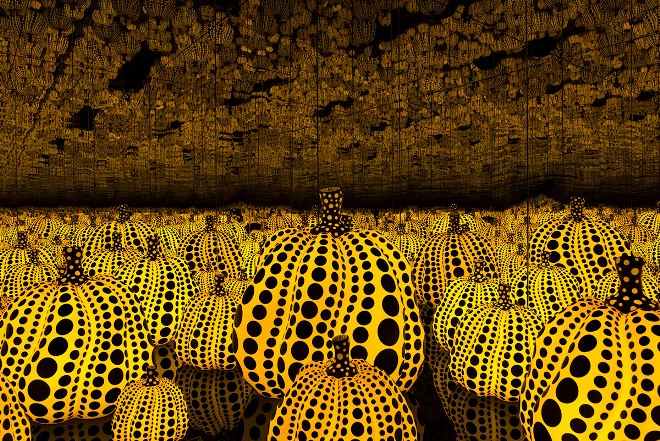 This artwork was painted in a very special way. Throughout the canvas which was full of white paint, small dots decorated all the work in a unique way. If you were looking from the side, thrilling illusion was given as if the painting never ceases. Standing in front of this picture, each one of the observers had the opportunity to feel private sensation of closure and endless space surrounding them at the same time. "Infinity Webs" – name given for amusing painting style which portrayed space and even other worlds as they were imagined by the artist itself. Kusama has been successfully using this style even up to these days.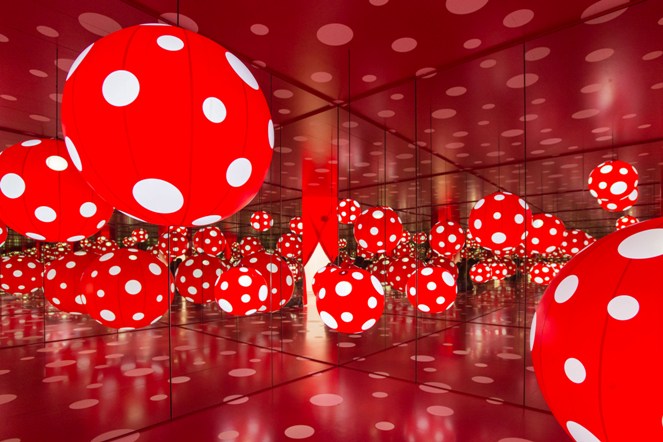 Another interesting period of her life and career was the decade between 1960s and 1970s. She was hunting for some fresh "glances" towards our world by depicting human eye vision's complexities and using these ideas for new artworks. At that time, her creativity has been influenced by other styles as well. Such as pop arts, minimalism and surrealism. Kusama's works was also inspired by the New York city's unstable political and social atmosphere. Her individual belief system stimulated to organise various events. That included participations of naked people on the public streets in an effort to express protests against the war in Vietnam, an economic inequality, well-established hierarchy, and discrimination against women artists in the museums. At a time she was creating miscellaneous paintings depicting drug-induced sensations and spiritual hippie culture movements.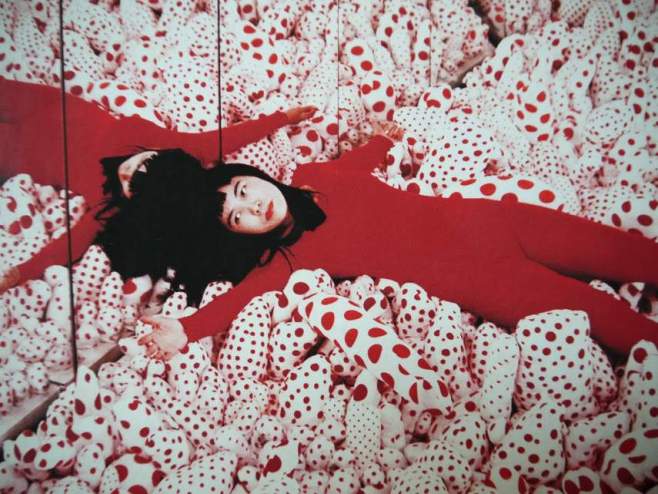 Y. Kusama states that she paints what she exactly sees. Since her childhood, hallucinations caused by the mental illness strongly influenced the artist's visible world that is somewhat different from the others – shifted, full of brighter colors and stranger shapes. Art critic Bob Nick talked about Kusama in the following words: "Art of this kind comes not only from the natural observations, but also from the inner world. These pictures could be understood as representing cosmic space, but at the same time can be also interpreted as images that are far more difficult to convey – hallucinations and infinity. "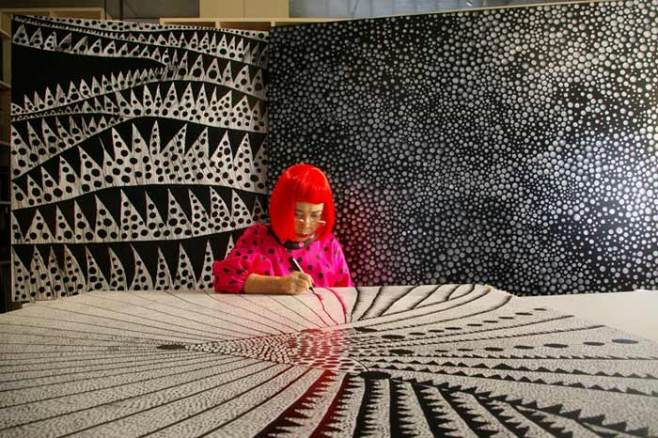 Yayoi Kusama's museum has five floors and stands amongst ordinary looking buildings in the western part of Tokyo. Even before its official opening, the museum gained plenty of curious passersbys. For that, the owners decided to restrict number of visitors per group for up to 50 people, which would be allowed four times a day and would have 90 minutes to explore the museum freely. As soon as you enter, you perceive to be surrounded by the red dots that match Kusama style. The elevators have mirrors, and the very top floor is decorated by the large mosaic pumpkin sculpture. Everywhere in the museum are visable so-called "Infinity Webs". "We wish for people to come and see the great art, but we also desire to give the knowledge about the artist as a human being," said Akira Tatehata, director of the museum.
Yayoi Kusama from her own studio nearby the museum says that she does not think to stop creating or going to retire. "I've been drawing from five or ten years old from morning to evening. Even up today, there was no day that I would have paused process of my drawing. "- the artist said.