For decades, South Korea has been entertaining us with dramas, detective stories, action films, or horrible psychological thrillers, forcing the viewers to scream at what's going on. South Korean cinema is unique and distinctive. We've selected 10 really amazing and impressive movies from S. Korea.
10. The Wailing (Na Hong-jin, 2016)
The story shows us a small village of Goksung, whose inhabitants suffers from a mysterious terrible disease. The main character of the film is a police sergeant Jong Goo (Kwak Dowon), together with the local police forces he is shocked by the consequences of this "disease" – the village is constantly suffering from extremely brutal and inexplicable murders, and their perpetrators shows symptoms similar to zombies.
The number of victims are growing. Jong Goo's daughter gets also ill with this disease, so the latter decides to join forces with a mysterious woman and a local shaman in order to liberate the villagers from a strange curse.
This movie is like a mix of several cinematic genres. It is full of tension and combines uncomfortable atmosphere with bloody scenes, a comedy on police topics, and a classic horror movie elements that surprises with the uniqueness.
Films such as "The Wailing" are being created to get into the brains of the viewers. Director Na Hongjin presents his story to the audience as a police process, filling a two-and-a-half-hour work with intrigue and tension.
9. The Bacchus Lady (Lee Jae-yong, 2016)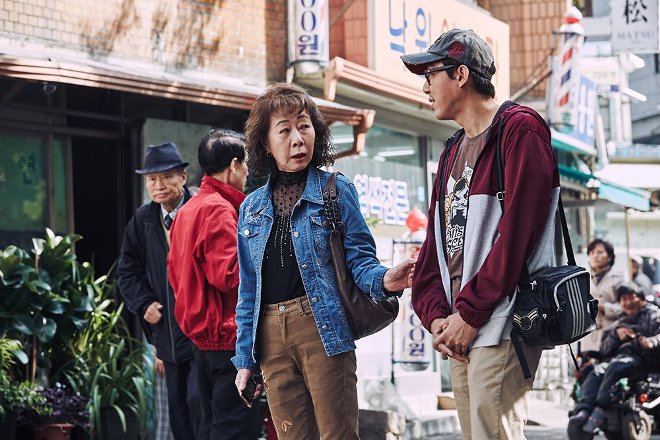 Director E J-yong is a well-known filmmaker in South Korean film industry. In this movie he explores a shocking topic on which most of the people would prefer to turn away. The film tells the story of an elderly woman whose only way to make some money is to sell herself.
Through her eyes, we can see the brutal reality of retired people in the present South Korean society.
So-young, whose role is acted by the actress Youn Yuh-jung, is one of Seoul's Bacchu ladies – an elderly woman offering prostitution services to men in urban parks. Her life is monotonous, revolving around work and two neighbors – transsexual Tin and disabled Do-hoon.
Although the film reflects a number of social problems, it does not go deep into the mainstream of the storyline, but it's deepening into the desperation and hardships of the main actor, her inner dilemma whiles she is kind-hearted and sympathetic. Now she is forced to choose between her own destiny and the opportunity to help her afflicted clients.
8. Ode to My Father (Yoon Je-kyoon, 2014)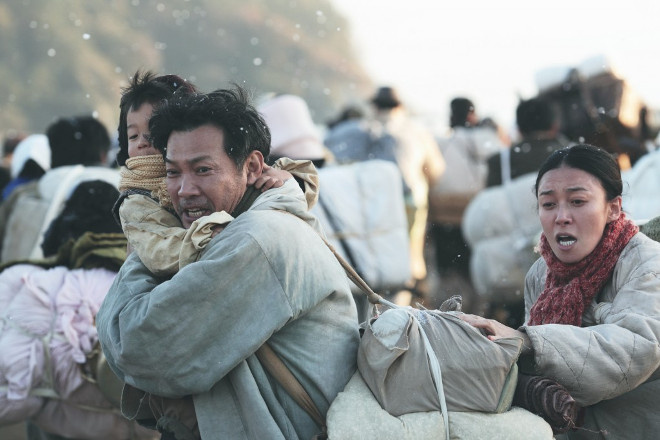 The film shows a twists and the difficulties of the main character in the face of the most significant and painful events of modern Korean history. This work has gained great recognition and success in South Korea. Movie has been on top of the most popular new film list for eight weeks, and has attracted more than 14 million viewers to the cinema.
Due to the evacuation of Hungam during the Korean War that began at 1950-1953, in December 1950 the 100,000 koreans were sailed from North Korea. Still a kid, the main character Deok-su with his mother, brothers and sisters gets into one of the evacuation boats, but loses a father and a younger sister during confusion. The only remembrance left for him is the sister's piece of dress, and over the years, Deok has lost hopes of ever finding his father and sister.
With the rest of the family, the boy arrives in the Korean port of Busan, where he lives with his aunt who has a small shop in the Gukje market. While his family members are trying to get used to the new life and learn how to live as war refugees, Deok-su never forgets the promise he has given to his father – always to protect his family.
This story is not a story of an individual's experience. Deok-su seems to represent his entire generation, who had to live the Korean War, then emigrated to survive and fought in the Vietnam War.
7. Masquerade (Choo Chang-min, 2012)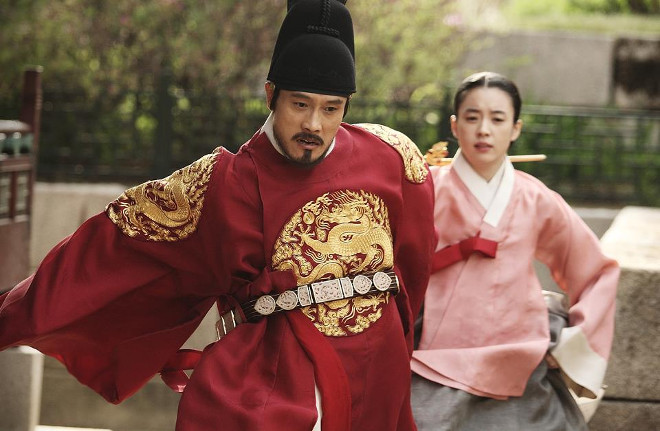 This work got a numerous awards and has attracted not only a lot of Korean filmmakers, but also a foreign film fans too.
After an unsuccessful attempt to his life, King Gwanghae feels insecured in his own palace. He instructs his chief adviser to find a person, who would pretend to be him if necessary and help the real ruler to avoid a life threat.
The discovered guy is a poor entertainer named Ha-sun. The fear of King Gwanghae suddenly becomes a reality – he is poisoned and drowned into a coma, and the impersonator Ha-sun is forced to actually take over the role of king of the kingdom.
The action of the film takes place in the 17th century Korea. How interesting is the story of this king? In the eighth year of his rule, the tax payer laws were suddenly replaced. Which meant that the wealthy society was forced to pay higher taxes. Such transformation made it easier to live for the peasants and the middle class to bear the burden. Nobles were also ordered not to use the peasants as slaves, unless they wanted to make the king angry.
Just before the king suddenly worries about the welfare of the peasants, official documents lacks fifteen days worth records. The story of the king's interpretor becomes a scenario of this movie for filling a historical gap.
6. Nameless Gangster: Rules of the Time (Yoon Jong-bin, 2012)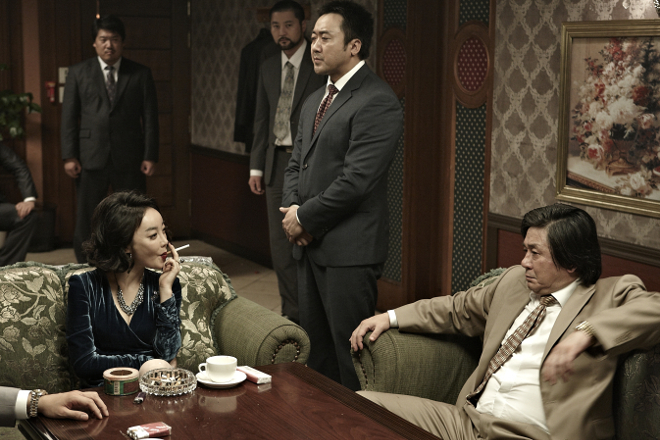 It is not a typical action movie about mafia, where muscular and sympathetic guys are constantly hitting and shooting each other. The main character of this film is not young enough to fit into the usual film standards, where the cult of youth dominates – it is already a middle-age man. But this does not in any way diminish the quality of the film.
As soon as the film begins, audience is introduced to the 1990s in South Korea, where president proclaims war on organized crime and raging gangs. Here, for the first time, we meet the main character of the story Choi Ikhyun (Choi Minsik), who, like many criminals awaits his trial in the prison. An aggressive prosecutor tells Ikhyun to write down all the crimes he has committed throughout his life, claiming that Ikhyun will be convicted as a central figure in the South Korean Mafia.
Shortly afterwards, a trip to Ikhyun's memory begins. It sends the viewers to the times, when the main character decides to make a good profit with his long-standing relative Hyungbae (Ha Jungwoo), and that is how the Ikhyun journey to the mafia peaks begins.
5. Asura: City of Madness (Kim Sung-soo, 2016)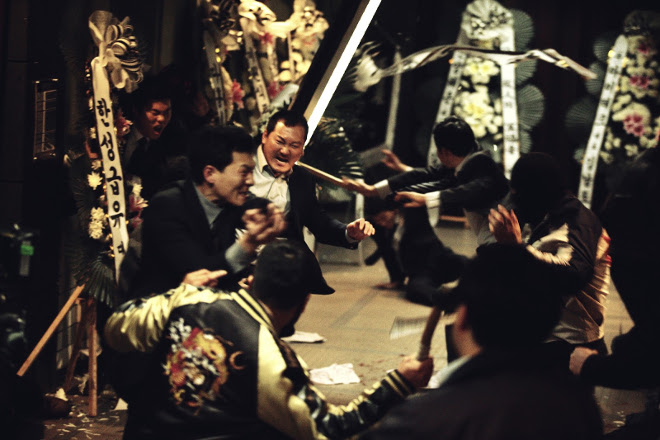 South Korean director Kim Sung-soo's criminal thriller tells the story of the fictitious city of Aname, overwhelmed by action, corruption and unexpected treason.
The main character of the film is detective Han Do-kyung, who has been secretly working for corrupt mayor Park Sungbae for years. But at the beginning of the storyline, the situation has changed – Han Do-kyung's ruthless prosecutor Kim Cha-in is being forced to contribute to the mayor's dirty work uncovering.
Frightened and overwhelmed, Detective Han persuades his younger partner, Sunmo, to take over his work to the mayor, but over time, the affairs of the characters are confused by unexpected ways. As the situation deteriorates, it becomes clear that only the most merciless will survive in this wild world.
In Indian mythology, the word "Asura" refers to the demigod that is immersed in the immoral passions that infiltrate each other. Such an allegory is very suitable for the main characters of the film, whose greed and thirst for money and power make the world around them a real hell.
4. Pieta (Kim Ki-duk, 2012)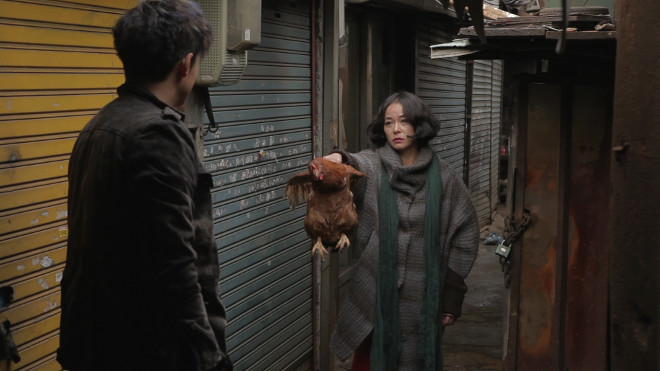 The action of the film takes us to the center of South Korea's capital Seoul, where owners of various craft workshops tries to support their families and find work. These workers are constantly subjected to poverty and are therefore forced to borrow money for living. Usually, they are signing special contracts that are tragic for them – when signing a loan agreement they agree to take out large sums of money against accidents at work. If the debt can not be returned, then the debtor arrives at them and cripples them for a lifetime.
Here, for the first time, we meet the main actor Lee Kangdo (Lee Jungjin) whose work day as a debt collector is full of violence and threats. Kangdo does not seem to feel sympathy nor any other feelings to anyone – a family that barely has money to survive and is unable to pay interest to him, or to a man who works almost without any rest to earn enough money to give up his debt and keep his old mother in care.
But soon, everything starts to change when Kangdo meets a mysterious woman named Jo Minsu who claims to be his mother. At first he doesn't believe it, but the woman does not surrender and adheres to Kangdo by making him food, speaking to him and even following him to watch how he harms other people.
3. Okja (Bong Joon-ho, 2017)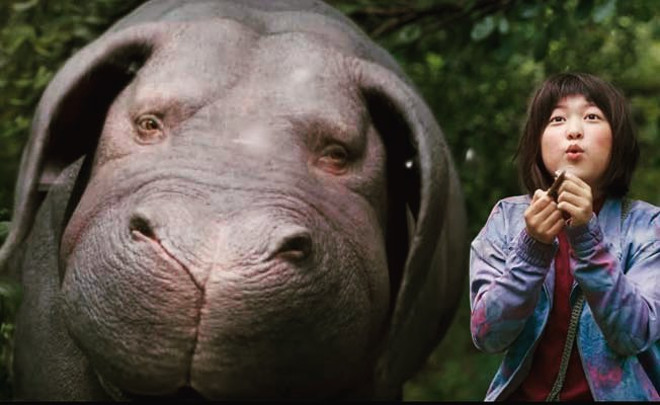 This film by Korean filmmaker Bong Joon-ho is a perfect satirical comedy associated with the prank of globalization. The movie's interesting features are the production of genetically modified food and bad behaviour with animals.
The heart of this story is a lovely friendship between a modified animal resembling an overgrown pig or a small hippopotamus, and a Korean girl Mia (An Seo Hyun). You can call it a stupid child's movie, but it sends a certain message.
The story begins with an introduction about Lucy Mirando (Tilda Swinton) and Mirando Corporation, which decided to develop a Chilean piglet project that will be economically easier to grow and possibly will help to overcome food shortages. Lucy – an impressive woman who came down like a nightmare: a platinum blonde, a corporation's primadon. At the press conference she announces that the new pigs will have a minimal impact on the environment, they will need less food and will revolutionize the food industry.
The corporation announces a global competition where farmers from all over the world will receive one such pig. Everyone will try to grow bigger and tastier, will compete against each other for victory.
Later, the story moves to a period of several years later. Mija is an orphan who lives in the mountains of North Korea and her beloved pig Okja is her companion and best friend. At that time, in New York it's time to evaluate the pigs which has been raised and the corporation is starting to take action. The evil corporation, who created Okja, reclaims it in a name of turning it into a piece of bacon.
2. I Saw the Devil (Kim Jee-woon, 2010)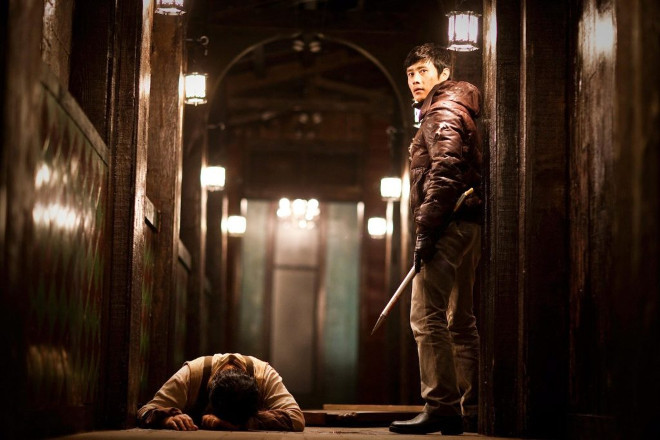 Kyung-chul is a dangerous serial killer. He executes a number of victims of which are young women and children. Kills them by using hard-to-understand, sadistic means. The police have been chasing this psychopath for a long time, but they could not catch him. One day, the victim of a violent killer becomes a daughter of a retired police commander. Her fiancé Soo-hyun, one of the best secret agents is determined to find the killer and have a revenge on him.
He swears that he will do everything to find the killer, even if he himself needs to become a monster. Between the killer and the secret agent appears some sort of a dangerous cat and mouse game which deletes borders between good and evil.
This work is great for its filming and the quality of scenes. Although it is already clear from the beginning of the film who is the killer, but the film is still full of tension that is growing more and more with the conflict of the actors.
The main role of the secret agent is played by the famous actor Lee Byunghun, who has worked well with the difficult role this time, and the role of the killer psychopath is performed by the experienced actor Choi Min-sik.
1. The Handmaiden (2016, Park Chan-wook)
Betrayal is more terrible than death itself, because emotional pain stays with us until the end of life and strangles us without killing. Therefore, the ability to forgive is an indicator of enormous strength, demonstrating one's generosity and his pure soul.
In this erotic psychological thriller, we are introduced to the world of deceit and perversion, in which betrayal seems to be an integral part of life that satisfies peoples sick needs. Is it possible to find some dignity and the origin of pure love in such an environment?
The story takes us to Korea, occupied by Japan in the 1940s, where a young girl named Sook-Hee (Tae-ri Kim) is employed by a wealthy Japanese lady Hideko (Min-hee Kim). Kouzuki (Jin-woong Jo) is a proud and uncompromising uncle of Hideko, desiring to inherit her wealth, also intends to make her life a hell.
Does Kouzuki, living in a world of illusions, will finally become self-conscious and discover the true values ​​of life, or will he surrender to his pathologically dysfunctional personality destroying everything by touching it?
It is an incredibly interesting, openly sexy and slightly perverse film depicting complex violent acts and the aesthetic side of man-made evil.